we have a farm covering and area of  4 hectares in Limbe to teach women modern farming techniques adapted to their capacities and to encourage them to be co operative and  communal spirit. We do tree planting as of now we have planted over
300 assorted fruit trees, 20o different species of plantains and banana  suckers, ten varieties of forest grown spice trees, 600 hundred pineapples and basic vegetables.
Some of these proceeds are now transformed from raw food to cooked food that is sold in our exposition center fruit juices are also prepared and sold in this center.
We have built a cooperative store worth about 4,000000 f rs cfa, named the Samaritan of mokunda women.We engage in catering activities providing cheap clean an affordable meals to patients,staff and visitors of the government hospital in Limbe.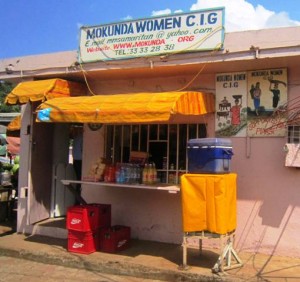 We about sixty women in four groups of micro economic activities  such as Arts and Design of textiles, Tye and Dye, Fresh and Dried fish mongering and the commercial group.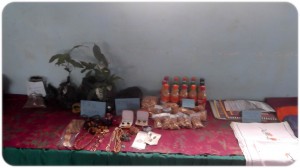 In an effort to financially empower these various groups we have pre financed some members to engage in various commercial activities to make sustainable income for the organization. Members may in also Engage in philanthropic and social welfare activities such as caring for the vulnerable people in the society,HIV and Aids patience in Hospitals, and empowering youths and women. we encourage them to volunteer whilst learning something useful.
we also encourage them to grow in an environment of peace and Christianity that is we teach them the word of God,deliver good news, pray for the sick and desperate.